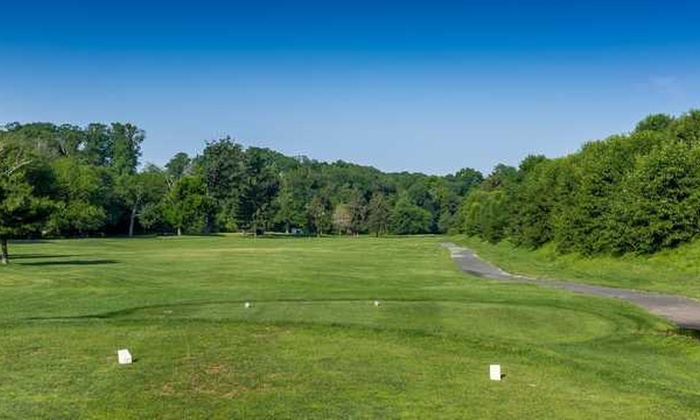 What You'll Get
---
Ron Jaworski's Valleybrook Country Club is an 18 hole Semi-Public golf club located in Blackwood, New Jersey. The golf course is a classic design that offers a mix of flat and hilly terrain and fairly tight fairways offering scenic panoramic views, accessible to golfers of all skill levels. Golfers will find water coming into play nine times throughout the round, as well as some great elevation changes. Making proper club selection off the tee and to the greens is a must in order to score well. Come to Valleybrook and see why it has been voted the best course in South Jersey by the Courier Post and is a reflection of Ron Jaworski's devotion to making golf all about "The Experience."

This promotion is made available through GolfNow. Groupon is not affiliated with or sponsored by Ron Jaworski's Valleybrook Country Club in connection with this offer.
The Fine Print
---
Voucher valid only for date and time listed; may not be exchanged or redeemed for other dates/times. Non-refundable and non-cancelable unless the course is closed due to weather. For Hot Deals, full payment is due at time of purchase on Groupon (no additional fees). For tee time bookings, booking fees are due via Groupon and green fees are due at course; customer is responsible for payment of green fees unless the course is closed due to weather. Offer not eligible for Groupon promo codes. Groupon Terms of Sale and Extraordinary Event Policy do not apply. Purchaser name provided at checkout will be shared with GolfNow and Ron Jaworski's Valleybrook Country Club to fulfill order.
About Ron Jaworski's Valleybrook Country Club
---
Get the Deal Here: https://www.groupon.com/deals/golfnow-ron-jaworskis-valleybrook-country-club