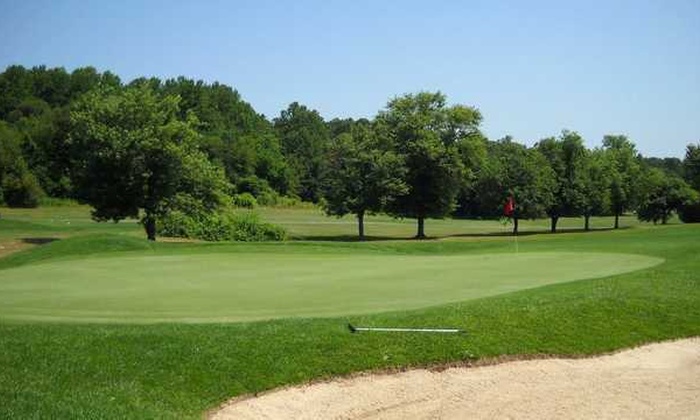 What You'll Get
---
The Pitman Golf Course has attracted players ever since 1927. This original Alexandar Findlay design provides golfers of all abilities the opportunity to enjoy their round, and maybe even break 70, 80, 90 or 100 for the first time! The layout is relatively short in overall distance and it is forgiving off the tee but it will challenge you with it's smaller green complexes. The course is affordable to play with a variety of pricing options and you will always find it in good condition. It's what you expect to find in a "hometown" classic golf course and it's the reason why this is one of the busiest courses in South Jersey!

This promotion is made available through GolfNow. Groupon is not affiliated with or sponsored by Pitman Golf Course in connection with this offer.
The Fine Print
---
Voucher valid only for date and time listed; may not be exchanged or redeemed for other dates/times. Non-refundable and non-cancelable unless the course is closed due to weather. For Hot Deals, full payment is due at time of purchase on Groupon (no additional fees). For tee time bookings, booking fees are due via Groupon and green fees are due at course; customer is responsible for payment of green fees unless the course is closed due to weather. Offer not eligible for Groupon promo codes. Groupon Terms of Sale and Extraordinary Event Policy do not apply. Purchaser name provided at checkout will be shared with GolfNow and Pitman Golf Course to fulfill order.
About Pitman Golf Course
---